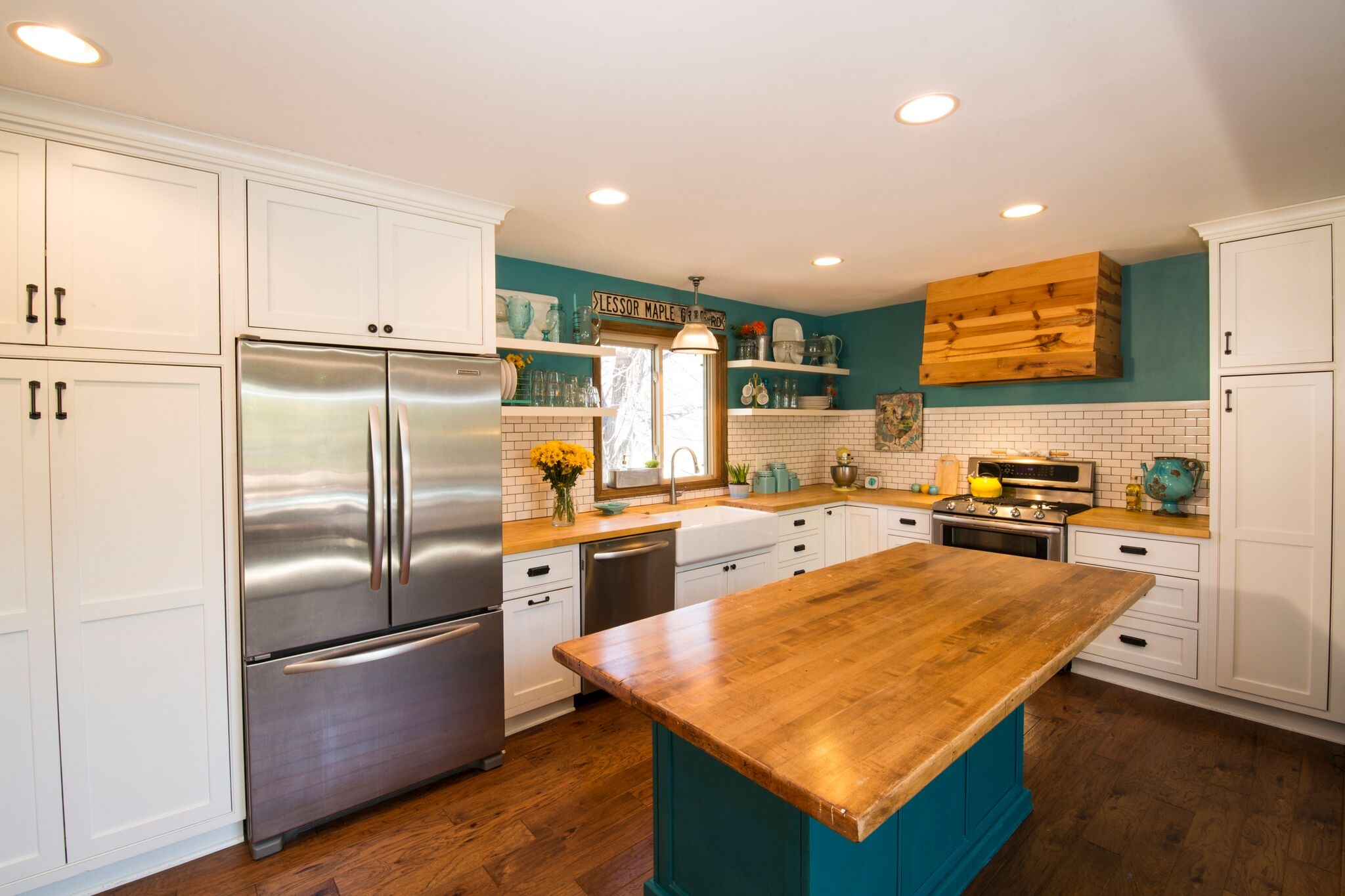 START LIVING THE DREAM.
From sunrise at your marble-top espresso bar to sunset in your master-suite soaker tub, it's time to start enjoying the house you've been hoping for. Let's make it happen. And let's make it easy.
Whether you know exactly what you want or only that you want a change, I'll help you discover the perfect combination of style, function, and "drop-dead amazing".
Why just survive remodeling, when you can actually have fun with it? I'll take care of the details so you can fully enjoy the process. And the results.
The cool calm of your new marble tile. The rustic warmth of your cedar planked flooring. The inviting expanse of a new open kitchen. My designs are as much about the feelings as they are the looks.
The big picture:
[Floor plans]
What's on your wish list? His/her sinks? A full kitchen island? A walk-in pantry? I'll configure your space to make it work, with a floor plan that optimizes every last inch. I can strategically rework layouts, reimagine possibilities, tear down walls, open up spaces, or simply tweak what's there to best fit your needs.
The delicious details:
[Finishing touches]
Small details are no small thing. They create the look and feel you want, while also making the space user-friendly. My expertise with the latest products and materials can help you find just the right ceiling tile, cabinet wood, flooring, and more—with the features you care about most.
The long run:
[Home value]
Together we can create a space you'll love to live in now, while contributing to the value of your home for later. Your design will be tailored to fit your home's potential and budget so, if you ever have the heart to part with it, your custom design can pay off.
Step 1:
[You]
My first step is to visit your space—so I can see your style, hear your vision, understand your challenges, and connect with your personality. I welcome your questions, and I'll offer options you may not have thought of on your own. Together we'll draw up a design agreement to direct the work moving forward.
Step 2:
[Sneak Peeks]
Next, I'll start bringing your ideas to life. We'll have two to four meetings to cover everything from space planning, to initial drawings, to the final details. I want you to have absolute confidence in your choices, so before any construction begins, I provide professional floor-planning drawings, elevation views of each wall, and 3-D rendered drafts. You'll see how the finished space will look—right down to the countertop material, flooring and paint color.
Step 3:
[Peace of mind]
Finally, I'll deliver your complete design plan, with everything from make and model of appliances to the electrical and plumbing plans. You can take these plans to your own contractor, use my pool of professionals, or do the work yourself. Either way, I'll see it through construction to ensure it's completed as designed.
Hard-working:
[Function]
Let's give you a space that does the work for you—with an easy pivot from fridge to microwave to kids at the table. Or how about a curbless shower that's wheelchair accessible for when mom comes to town? Now that's functional. And that's my goal.
Head-turning:
[Style]
Whether you want mid-century modern, authentic craftsman, farmhouse vintage, eclectic, or classic, you can count on beautiful results that delight your family and impress your guests. Can you see it now?
Home-making:
[Personality]
I want your space to feel like you and feel like home. No matter your personality, I'll keep the designs true to you and your family. Friends will walk into your new space and say, "Wow. This is so you!"
"I love to reimagine spaces. The possibilities are endless!"
When it comes to that much-needed bathroom closet or the traffic flow around the kitchen island, a few inches can make all the difference. That's where experience matters.
In addition to studying Kitchen and Bath Design at Century College, I've been designing kitchens and baths for over two decades. I'm proud to have award-winning work that's been featured in design publications like Midwest Home Magazine, but I'm most proud of the clients who love their redesigned homes.
Whether your space needs a facelift, a full remodel, or a new addition, I'll help you stay in budget and on track.

My extensive knowledge of design details, from countertops to fixtures, tile, and more, means you can play with ideas, and I can make them reality.

My access to trade resources ensures extensive options and outstanding results.
My goal is to give you plenty of "Wow! I didn't realize that could work!" moments. That's what I do best. And that's why I'm here.
Connect With Me.
Let's get this party started!
 
You can have more in your current space. Let's make it happen!
Connect with me today at 612.669.6568 or kari@kariburnhamdesigns.com.